Youth Employment: it's a 'YES' from me
Through government mandated initiatives like the Youth Employment Service (YES), a future unemployment rate of a mere 6% is a very real possibility.  Yes, you read that correctly – a single digit percentage.
Imagine this: A South Africa where regardless of whether you study at a university, university of technology, college or don't study at all – you're guaranteed a job as soon as you enter into the working world. I know, I know. A dream like this seems a little far-fetched in our country, but actually, it's not.
How, you may ask? Good question. The answer is YES.
Introducing the Youth Employment Service (YES)
This is a bit of a late introduction. The YES initiative (a non-profit organisation) was started at the beginning of 2018 in partnership with the government as a means to work towards eradicating unemployment in South Africa. When it first started, youth unemployment was at a shocking 54.7%. You would think this incredibly high number was due to a large portion of that age group still being in school or tertiary education, but no, they took that into consideration.
Fast forward to the present, 2019, and unemployment for the first quarter increased to a further 55.2%.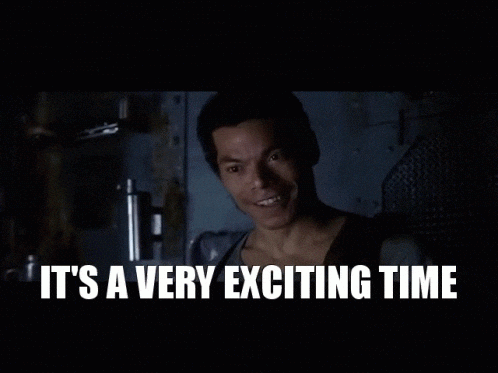 As a means to combat this, organisations and individuals all across South Africa pledged to the YES initiative. This is how it works:
They pledge to offer a certain number of job opportunities with a minimum salary of R3 500 for at least 12 months.
During these 12 months, YES and the organisation works together to increase the skill and employability of the individual in the YES programme.
By doing this, youths are guaranteed a stable income for 12 months and are learning new skills. They're given an opportunity they otherwise would not have had. And the organisation is able to invest into an individual while simultaneously boosting their BBEEE status and credibility.
At the end of 2018, 248 companies had already joined with YES.
What They're up to in 2019
After a successful first year, the YES initiative has kicked it up a notch. They established their first hub in Tembisa, Johannesburg in 2018. The aim of the hub is to provide business infrastructure in rural areas and townships. Their first hub started an aquaponics garden as a means to empower communities to create their own sustainable systems. By the end of 2019, they're aiming to roll out another 100 hubs in various locations throughout South Africa.
All of these hubs will focus on business development, route to market and skills training. By empowering youth to take initiative and sustain themselves, they're opening doors to breaking the poverty cycle and thereby diminishing the unemployment rates.
President Cyril Ramaphosa has mandated the YES initiative to create one million jobs by the end of 2019. YES CEO, Tashmia Ismail-Saville says that this will be possible if each individual – whether a hairdresser or lawyer – just makes one employment opportunity available, the goal of one million jobs will be impossible. They currently have over 18 000 opportunities promised.
Youth Unemployment and the State of the Nation Address (SONA)
In the most recent SONA, President Ramaphosa stated that his goal is to reduce unemployment to 6% by 2030 through increasing employment opportunities from 13 million to 24 million.  They have established six action steps to achieve this:
Implement the Presidential Jobs Summit Agreement by expanding youth orientated sectors like coding, IT and tourism.

A massive national pathway management network that assists 750 000 youth yearly prepare for the world of work and find employment opportunities.

Pledge of the private sector to create 2 million one-year paid work experience opportunities through initiatives like YES.

Implement the National Youth Service to absorb half a million youth through productive social services.

Increase employment opportunities in public employment programmes by 2.5 million.
 "It is … essential that we proceed without delay to implement a comprehensive plan – driven and coordinated from the Presidency – to create no fewer than two million new jobs for young people within the next decade."
– President Ramaphosa, SONA 2019
How does this make a difference?
YES, and initiatives like it, are not merely offering jobs to people who don't deserve it and condoning entitlement and lazy behaviour. They're trying to create a holistic programme that empowers youth through skills training, the ability and feeling of earning money, the possibility and opportunity to leave their life of poverty and pursue a future of self-sustainment through a career opportunity.
South Africa has many areas that need massive improvement in order to break the poverty cycle and redeem the country. However, the YES initiative offers empowerment and hope to millions across South Africa. All it takes is one person to get an opportunity for it to ripple into the people surrounding them. Once people start catching onto the incredible opportunities that await them, more people will begin pursuing it.
The more people that become employed, the more goods and services will be purchased, and more employment opportunities will arise. And so, the cycle will continue and sustain itself. It may seem contradictory to create employment opportunities if there isn't an obvious need, however, even in times of recession, employment opportunities and the diminishment of the poverty cycle is key to a thriving economy and country.
EduConnect 2Cents
While the imaginary world in the beginning seems too good to be true, with initiatives like YES and impactful input from the government, job assurance is a possibility. By highlighting the importance and necessity (as well as reward) of every type of job needed in the economy, we can combat unemployment in our country and offer quality futures to our youth – free of poverty.  Keen to get involved with YES?  Check out yes4youth.
For in-depth insight into the current status of unemployment, go to Stats SA.