So You Want To Study Engineering?
Are you considering studying towards a degree in engineering? Before you make the final call, it is important to consider what your interests are, what is required from you to study further as well as what your career option would be.
We've decided to help you by laying out all that you need to know about studying engineering.  Get ready to find clarity.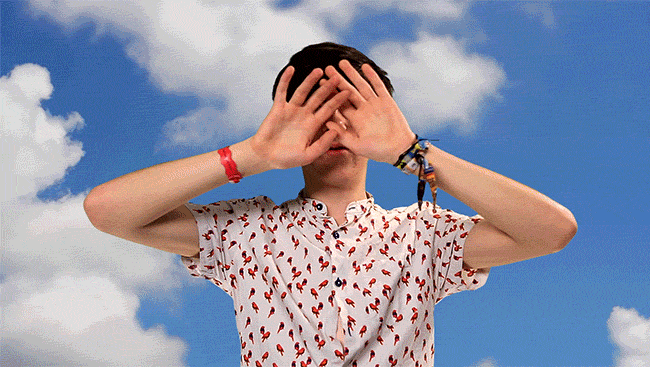 What branch of engineering are you interested in?
The Merriam-Webster dictionary defines engineering as:
"the application of science and mathematics by which the properties of matter and the sources of energy in nature are made useful to people",
and this usually relates to the design and manufacture of machines, structures and processes. But, there are many branches that you can consider. Some of these include:
Chemical engineering

Civil engineering

Electrical engineering

Mechanical engineering

Computer systems engineering

Aerospace engineering

Agricultural engineering

And so many more (which you can see here)
Each branch fulfills a particular role in society, but since there are so many it can be difficult to decide which one best suits you. The best way to establish which branch you may want to go into is to draw up a list of your interests and skills.
Do you fit the bill?
Engineers need to be creative, critical thinkers due to the problem-solving nature of the field. So, if you love solving problems by thinking of innovative and interesting solutions, then it's quite likely that engineering would make a good study choice for you.
But let's look at some further steps to help you narrow down your options:
Figure out your interests: Make a list of those things that you enjoy so much that you would happily do them every day – such as physics, robotics, chemistry or even agriculture.
Consider your strengths and weaknesses: This can help you narrow down your options by helping you find the branch of engineering that best suits your strengths.
Do some research: Once you have considered these first 2 steps, you should be able to do some research on which fields most accommodate your interests, strengths and skills. Be sure to compare and contrast the different branches.
Talk to professional engineers: It is always a good idea to get some insight from those with experience, especially because they can give you the best insight into what their jobs require of them every day. This can help you get a more insightful idea of what a job might entail and whether you would enjoy it.
What about actually Studying Engineering?
In order to be accepted into most study programmes, you will need to start preparing before you even apply to a tertiary institution. While requirements differ from institution to institution, the basic entry criteria for tertiary acceptance are usually the following:
South African students must pass a minimum of 4 National Senior Certificate (NSC) subjects at a rating of 4 (50 – 59%).

Students should achieve a NSC matriculation endorsement with at least 40% in English (first or second additional language).

Student has the required Admission Points Score (APS) for the desired course.
Most courses additionally require that you have completed the following subjects at a matric level:
English (home language or first additional language)

Mathematics

Physical Science
Due to the overwhelming number of applicants, most institutions warn that students who have received a NSC mark of 70% for each of these subjects will have a higher chance of being admitted into an engineering course than those who score lower.
The application process:
Since there is an overwhelming demand for engineers in modern society, most tertiary institutions in South Africa offer engineering study programmes. Some popular universities include:
Universities focused on technology-related disciplines also offer good opportunities for studying engineering. For example:
Documentation needed:
Regardless of whether you are applying online or via hard-copy, be sure to have the following documents available:
National Benchmark Test (NBT) results

Latest transcripts and academic records

Relevant application form (this may be online)

Certificates and reference letters

Financial aid application form

Certified identification document
IMPORTANT TIP: Always be aware of scholarship and application deadlines. You do not want to miss out on any of the opportunities that you have available to you.
Career opportunities for Engineers 
While it's true that studying engineering opens up the opportunity for you to become an engineer of some sort, it's also true that not all engineering students go on to become engineers. Many people who work in corporate or management consulting positions, logistics or even creative industries started out by studying engineering. This is because of the logical and problem-solving nature of the field of engineering.  It is clear that these skills can be applied to various other job roles and career opportunities.
EduConnect 2Cents:
Study what you love, and you'll never have to work a day in your life. It'll be one great adventure. – David Gerrold