"Freedom Day" celebrations in SA
South Africans love public holidays.  Seriously. We REALLY love them. What could be better than a four-day week and a longer weekend for Freedom Day? To be honest, not much.
While it's fun to take advantage of these well-deserved breaks, it's also important to take note of WHY these public holidays exist and WHAT exactly is being celebrated or remembered.
Let's get Deep
In South Africa, with our history of Apartheid and the oppression and inequality that came with it, many of our public holidays aim to celebrate aspects of our hard-won democracy and our heroic freedom fighters. Freedom Day is one of these public holidays.  It celebrates the very foundation of the South African democracy – our first democratic elections that were held in 1994. This was a huge moment for the political landscape of the country as with democracy came a revolutionary constitution that ushered in new rights and freedoms for all people.  
The constitution plays a key role in safeguarding the freedoms that we can enjoy in South Africa. It acts as the foundation of all laws in the country in the sense that no law can be passed unless it is aligned with what is stated in our constitution. When the process of drawing up a new constitution began, any member of the public was allowed to contribute what they thought should be added or removed. This was done to ensure that it would serve the needs and freedoms of all citizens.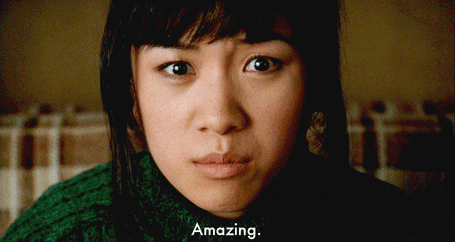 A New Generation
For young South Africans, it's easy to take for granted the freedoms that we enjoy in our liberal democracy under the constitution. We didn't live through Apartheid but get this: many countries don't have a constitution that is as progressive as ours (GO US!).
Students, what does Freedom Day mean to you?  Let's check it out:
Freedom Day; Freedom is Law
A large section of our constitution is dedicated to the Bill of Rights. The Bill of Rights plays an important role in protecting the citizens of South Africa.
An example of this is, during Apartheid, the majority of South African citizens had restricted voting rights and were limited in their capacity to hold public office. Under our constitution, however, all citizens have the right to vote and the right to free, fair and regular elections (Chapter 2, section 19).
Another important aspect of the Bill of Rights is the right to freedom of assembly and the right to protest (Chapter 2, section 17). Previously, the act of protest was illegal in South Africa which made it difficult for citizens to rally their causes and bring important issues to the attention of government. Nowadays, citizens are allowed to participate in protest action which allows citizens to hold the government accountable for their actions.
It's our Freedom: Protect it
The right to freedom of speech and expression (Chapter 2, section 16) is another important part of the Bill of Rights. This also includes freedom of the press and academic freedom. This means that the government cannot dictate or control what citizens/journalists and the press think or say (with the exception of hate speech or anything that encourages violence). 
We have an awesome constitution. No doubt about that, but it can only remain this awesome if the the government and other policy-makers stick to it. Can you think of some examples where the constitution and civic freedoms have not been respected? How about students being arrested during Fees Must Fall Protests? Or miners being shot during wage protests in Marikana? Or the government attempting to pass the Secrecy Bill that would limit journalists' (and the public's) access to state information?
While we should recognise the tremendous efforts of those who have come before us and fought for the freedom of our country, we must also realise that the work is far from over. We still have a long way to go in rectifying the inequalities of the past and ensuring that true equality persists for all citizens.  South Africa has grown incredibly as a nation since 1994 but there is still work to be done in ensuring that we all can benefit and prosper from the freedoms laid out for us in the constitution.
EduConnect 2Cents
That's why this Freedom Day we'd like to challenge you to not only remember and celebrate the past and how far we've come, but to also think about what YOU can do to ensure a better future and equal rights and freedoms for all.