Ace Your Application Letter
Applying for a job or a bursary entails so much more than just filling out an application form or submitting your CV. Make your application letter worthwhile. 
Often, an application letter is required to not only share some insight as to who you are but also to motivate why you would be the suited candidate or recipient for that career path.
Writing the perfect, most concise and professional application letter can seem like a daunting task. Making sure the format is correct, the tone is appropriate and the text itself is comprehensive, can feel like an absolute mission. However, writing a letter of this nature should actually be seen as a privilege. Whether you're applying for a new job or a bursary, you're given the opportunity to express who you are and really illustrate your uniqueness and brilliant candidature.
Top Tips
Make an effort to find out who you're writing to so that you're able to make a personal address.
It's important to keep in mind that you are drafting a formal document and that, although you want to express who you are, professionalism is still key. It's certainly possible to find a balance between being creative and original, while still maintaining a standard of professionalism and class.
Be clear about what you'd like to say and don't regurgitate exactly what's in your CV.
Keep your letter at a suitable length (one page), if there is no required length.
Doing research on the company or establishment you're engaging with and displaying this through your letter is a good way to show your commitment and determination.
Conclude your letter strongly and confidently, whether it is a conclusion or how you wish to take the engagement further.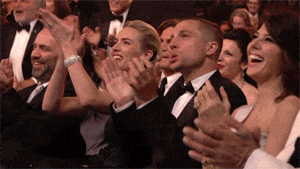 As human beings, it's really normal to want to constantly paint ourselves in the best possible light, which is perfectly fine. One must, however, remain honest in the way in which one refers to oneself and one's skills and capabilities. Sincerity and authenticity can easily be read through an application letter and dishonesty will always catch up to you once you reach the interview phase.
Constructing a well put together application or cover letter is also a tool to show how well your communication and writing skills are and the structure of your letter plays a big role in how well the information is conveyed.
Top to Bottom
Begin by giving your letter a strong and clear heading (your name and contact details).
Include the date and formally address the person that who you're sending this letter to. This makes it so much more personal and shows that you've taken the time to find out who you're engaging with. Use 'Mr' or 'Ms' when referring to them. e.g. 'Dear Mr/Ms…'
An introduction is very important for any sort of writing. It's the first bit of writing the employer or panel will read and it should be clear and simple. Explain why you are writing this letter as well as a short description of who you are (qualifications, experience, skills).
Once you've set up a brief outline you can now move onto the actual position or bursary you are applying for. Begin by describing why you would be the best choice and how your experience, qualifications and skills will contribute to this. Refer to past experiences where you've engaged in similar spaces or used skills that were relevant to this current position. It's also smart to include why you perhaps admire the company and why you're excited to get involved in whatever you're applying to.
End off with a strong conclusion by thanking the reader for taking the time to read your letter.
Make sure to proofread your letter. Spelling or grammatical errors can easily happen and can make you come across as careless and not paying attention to detail.
EduConnect 2Cents
An application letter is a big part of making a good impression on whoever it is addressed to. Small details make a big difference and can certainly make a difference between a sloppy letter and a well thought through piece of writing.