Just when you think the worst is behind you (the worst being school or tertiary studies), the realisation dawns that there is a new challenge to face- finding a job. Let's take a look at the job searching process as well as some tips on how you can prepare yourself to jump into the job market.
Step 1: Skill-up
The first step in finding a job that you enjoy is understanding your strengths and interests. When you know what you are good at, as well as what you enjoy spending time on, then you will be able to study towards a qualification that interests you. By approaching this step in this way, you will have the ability to work towards gaining the skills that you need in order to find a job that suits you. So, once you have an idea of the skills that you need or want, then you can look for study options that will better equip you for a job or career path that you may want to join. You may not know exactly what job or career you want, but this is not a train smash since you aren't necessarily studying towards a specific job, only towards gaining the type of skills that interest you. It is only once you've finished studying that you really need to focus on finding a job that fits into the skills that you have acquired.
Step 2: Job Hunting
Now that you've finished studying and have some qualifications an skills under your belt, you can start perusing the job market to see what career is out there. It is a good idea to look at recruitment services and platforms, such as OfferZen, LinkedIn and HubStaff, because they have well-designed online systems which allow for easy searching. 
Once you've done thorough research into the jobs that are now available to you, it is important to be sure that you are qualified for the position that you would like to apply to. If you try to apply for jobs that you are not capable of performing then it is likely that you are going to be rejected and you will be wasting valuable job-seeking time.
To ensure that you have thoroughly understood what an advertised job is about, follow the following process:
Identify the employer's pain point and how you may be able to help them solve that problem.
Understand the job's deliverables – these are the outputs that you will be expected to produce.
Determine how much experience is needed, as well as the required skills/qualifications for the job.
Identify the keywords used by the employer as these can be used in your own CV or cover letter.
Note any instructions for the application process.
Consider any reasons why you might want this job, what your earning potential is and what you might expect from an employer.
TIP: You will often find that employers or recruiters add in more qualifications and skills than are actually needed for the job – this is known as credential creep. So, if you fall short of a few qualifications, don't let this deter you as you can use the interview to prove that you have the skills to thrive in that job position.
Step 3: Design your CV
Your CV is an important document because it is the first means of introducing yourself to a potential employer. While there is no 'best' way to structure this document, they usually have the following information:
Personal information (your name, professional title, date of birth, nationality, contact details)
Personal profile/cover letter explaining who you are, what your career goals are and what you can offer the employee
Experience and employment history
Education and qualifications
Additional sections (references, hobbies, interests and achievements)
What is most important about designing your CV is to ensure that all information is relevant and helpful for your potential employer to learn more about you. Take a look at our very own CV template for an example of how you could set up your own!
TIP: You do not need to re-design your CV for every new job that you apply to, but you should edit it to include the key words that you identified in the job role, as well as to ensure that it is up-to-date and relevant.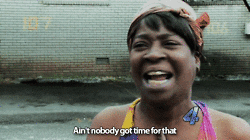 Step 4: The Application Process
Once you are ready to apply for the job that you're interested in, be sure to stick to the process that was outlined by the hiring company/recruiter. Send in your CV via the recommended platform (i.e. email or company's website) and provide all other documents or information that has been requested.
TIP: Be sure to remain professional in all your communication with the company – even if you find that the job position does not fit your needs.
Step 5: Interviews and Job Offers
When you finally reach the last phase of the job seeking process, you will be meeting with various potential employers for interviews which may result in job offers. Take a look at the following articles to help you prepare for the interviews.
Once you've aced your interview, it is important to critically evaluate your job offer before you jump straight in. Now, this can be difficult – especially if you really like or want the job – so here are some things to do first:
Research the potential employer and their values, and then compare these to your own.
Question the salary and what is included in your cost to company.
Ask about benefits and perks (i.e. pension, leave etc.).
Determine how your savings and expenses will be affected if you took this job (i.e. travel expenses).
Establish how much time this job will take (i.e. Are you expected to work overtime? Is there flexi-time?).
Evaluate how this job could affect your career path both positively and negatively.

Determine what the company's culture is, and how you might fit in with other employees.
Well done! You should now have all of the information that you need to be able to find a job that suits your needs and the way that you would like to live your life.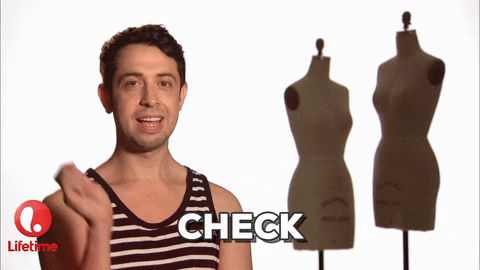 EduConnect 2Cents
Be so good they can't ignore you. 
– Steve Martin